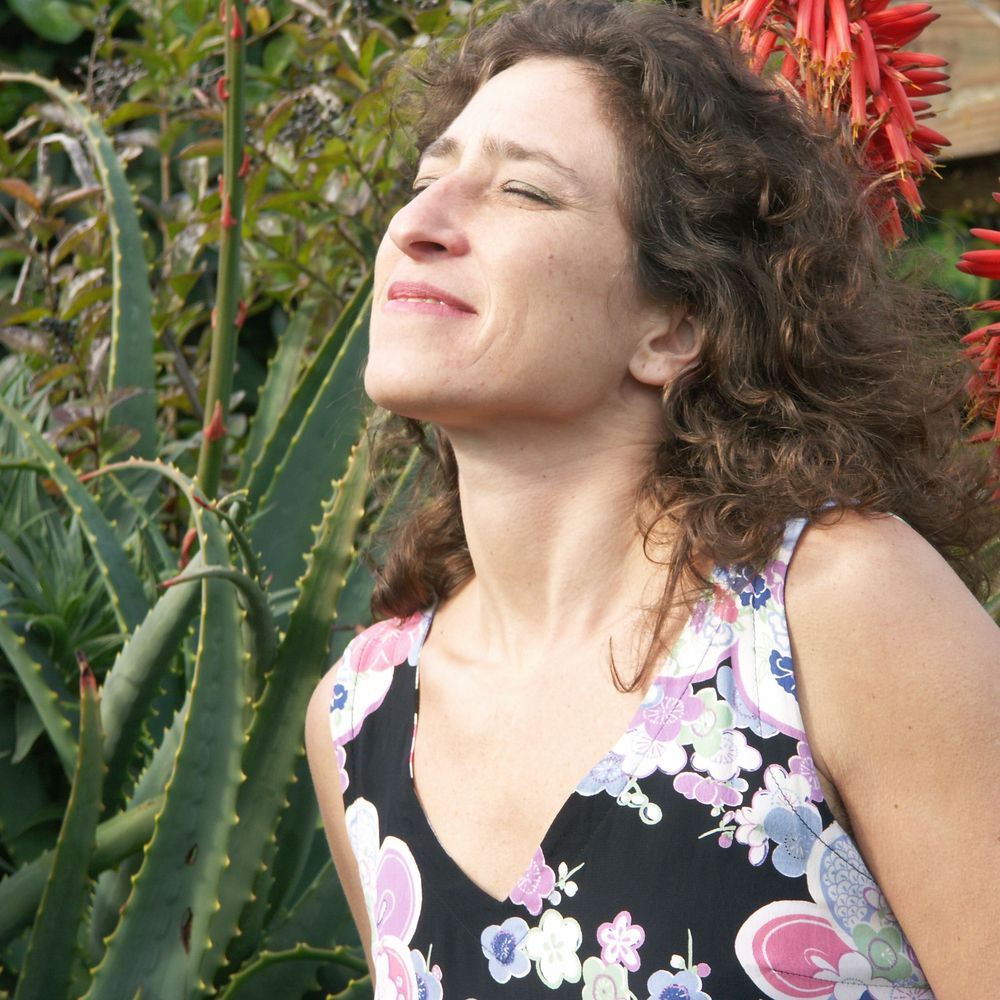 About Sharis
Sharis is a soulful diverse singer-songwriter who has the unique ability to touch an audience and leave her listeners feeling enriched and connected to something larger than themselves. She is a gifted performer, and has always been comfortable on a stage singing her originals for an audience and sharing her love and joy of song.  
Sharis composes music in a variety of genres and accompanies herself on the guitar with energetic rhythms and enchanting vocal harmonies. Sharis' musical sound is diverse with many influences and styles. Her sound incorporates rock, folk, Americana, country and blues. Her early influences include artists such as Shawn Colvin, Bonnie Raitt, Jonatha Brooke, the Beatles, Stevie Wonder, and various other songwriters.  Her original songs explore themes of freedom, love, nature, and connection with others  and whenever she performs it is always heartfelt and powerful. 
She currently plays with her longtime partner Steve-o Burr in the "Raising River Band." (RaisingRiverBand.com) A seven piece Bluegrass/Americana band, Raising River Band showcases strong multi-dimensional harmonies and fabulous solos with fiddle, banjo, mandolin and pedal steel guitar.  Together they create a diverse sound, playing both originals and covers with flair and color.  They are currently working in the Soundplex recording studio on their first CD!   
She performs in the band and as a duo with Heidi Winzinger.(Heidi Winzinger.com)  who is a life long New Jersey resident and singer-songwriter.  Each bringing their own diverse styles, they join together to create dynamic harmonies with a wide array of original material.  Their voices can be described as "Countrified Folk Rock with a twist!"  
Sharis has played with many musical groups including Kashmir, Wild Reverence, Terra, The Genies, (each being all-female projects.) She also played with Gypsonica, The Red River Boys, The Union, Madison Hotel and Rebecca Copeland to name a few.  
Sharis is a free spirit and was raised in an open minded atmosphere. She  remembers creating songs from a young age. As a child she learned to speak in front of groups with ease and was encouraged to explore her creativity and express herself. As a teenager she started writing songs and became a singer songwriter guitarist. Her upbringing included living on a houseboat and varied world traveling giving her a wealth of material to write about.  She learned to love people, always wanting to share common ground and create a sense of community. 
Sharis also has a lot of professional performance experience. For years she hosted Open Mics and helped spur on a local music scene in Central New Jersey, encouraging many new artists to come into their own. She also helped orchestrate and was one of the founding members of the Delaware River Folk Song Fellowship and hosted song circles with different themes each month.
She has taught music, choir, theater and guitar to young children for the past 16 years and is an active and engaging educator. 
Sharis has entertained in many venues in New Jersey, Pennsylvania, California, Colorado and Hawaii. To learn more about Sharis' additional music projects see her "Other Projects" page..  
She is currently available for bookings and house concerts as a solo performer, as a duo with Heidi Winzinger or with her full band, RaisingRiverBand.com   
Some quotes that best describe Sharis are:
"

"A powerful artist who has a gift for expressing something real and healing in her music. And the audience feels it." " - Rebecca Copeland,Singer Songwriter
"

Amazing Americana-Power-Folk-Rock. Authentic catchy songs with powerful vocals. She has stage presence and warmth that connects with the audience and makes everyone feel enriched." - Explorer
"

Sharis believes in the power of music to heal and empower people. It is her intention to help heal the world through music. She loves to sing and feels most like she is doing what she is meant to do when playing and sharing her music." - Best Friend